View All Sponsors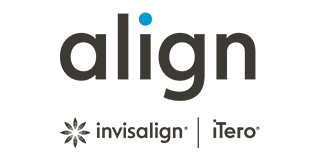 Align Technology is a global medical device company with industry-leading innovative products such as Invisalign clear aligners, iTero Intraoral scanners, and OrthoCAD digital services that help dental professionals achieve the clinical results they expect and deliver effective, cutting-edge dental options to their patients.
Align Technology has always set the bar for leadership and change in our industry by constantly innovating to bring new and better solutions to doctors and their patients. In 1999, Align Technology pioneered the invisible orthodontics market with the introduction of the Invisalign system and by 2001 had manufactured one million unique clear aligners. By combining digital treatment planning and mass-customization, with shape-engineering based on biomechanical principles, we have revolutionized the orthodontic industry. Today, we've helped treat over 5 million patients with the Invisalign system and are driving the evolution in digital dentistry with the iTero Intraoral scanner − helping to modernize today's practices by replacing physical impressions, taking treatment planning online, and creating the potential to enable and improve almost every type of dental treatment offered.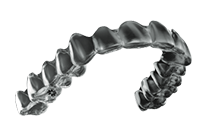 Invisalign
Behind our clear aligners is an industry-leading team of engineers and scientists who are continuously innovating to deliver our providers with cutting-edge technology backed by 450+ patents. The experience and expertise we have developed include a wealth of information regarding individual tooth movements, malocclusions, and tooth movement predictability. Not all clear aligners are alike and only Invisalign clear aligners are made of SmartTrack material. SmartTrack material is exclusively engineered for the Invisalign system to deliver faster treatment times, comfortability and controlled tooth movement to deliver the smile you expect. In an industry that is always shifting, discover how Invisalign treatment can grow your practice while keeping you moving ahead.

Austria&nbsp|&nbspDenmark&nbsp|&nbspFrance&nbsp|&nbsp Germany&nbsp|&nbspItaly&nbsp|&nbspNorth America&nbsp|&nbsp Norway&nbsp|&nbspSpain&nbsp|&nbspSwitzerland&nbsp|&nbspSweden&nbsp|&nbspUnited Kingdom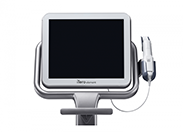 iTero Element
Shape the future of your practice with the iTero Element® with TimeLapse. It is more than just an intraoral scanner; it's the only scanner with the revolutionary technology to make chairside consults more productive for both you and your patients. Using a stunning visual that compares historical scans to a current scan, patients see for themselves the changes in their tooth wear, tooth movement, and changes in gingiva over time – encouraging them to accept treatment right at chairside.

Austria&nbsp|&nbspFrance&nbsp|&nbspGermany&nbsp|&nbsp Italy&nbsp|&nbspNorth America&nbsp|&nbspSpain&nbsp|&nbsp Switzerland&nbsp|&nbspUnited Kingdom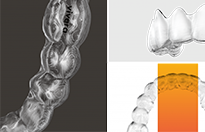 Vivera retainers
Vivera retainers are produced by the makers of invisalign® clear aligners, the world's largest user of state-of-the-art 3D printing technology making highly accurate, well-fitting retainers that are easily inserted and fit more comfortably. A comfortable clear retainer means patients are more likely to wear it and prevent relapses.
USA Headquarters
Align Technology, Inc.
2820 Orchard Parkway
San Jose, California 95134

Phone
408-470-1000

Fax
408-470-1010
Email
gidedental@aligntech.com
Online
aligntech.com