Learn and Practice How To
Place an implant predictably
Preserve bone
Maintain soft tissue correctly
Achieve Optimal Esthetics
Achieve a team approach with your patients and colleagues
Diagnose your case
Treatment plan
Graft bone
Diagnose and treat complications
Manage and document your case from diagnosis to delivery
Video Gallery
Dr. Barbara Kostyk: It brought my clinical skills to the next level…
Dr. Olivier Guastalla: My friend recommended this program...I learned a lot.
Dr. Marc Onuoha: The finest implant education you can get…
Dr. Bogdan Acatrinei: This course gave me more than I thought I would get…
Dr. Yann Vandemeulebroecke: Wanted to get a full overview. I made a good choice.
Learn more about the Master Clinician Program and gIDE Institute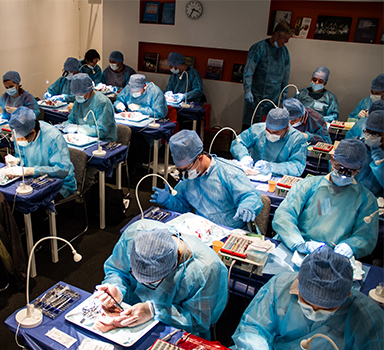 CLASSROOM
Personalized Clinical Training with small classroom
LIVE PROCEDURES
Demonstrations by Expert Faculty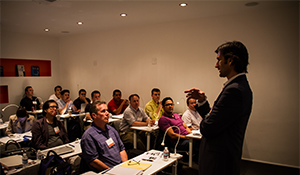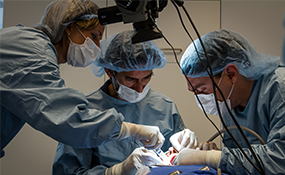 HANDS-ON TRAINING
Workshops with porcine models each session.
TREATMENT PLANNING SOFTWARE
Diagnostics and planning of implant-supported treatment solutions.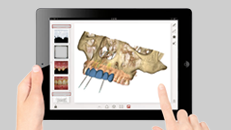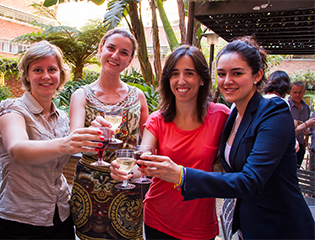 SOCIAL
Make friends and meet colleagues.
ONLINE EDUCATION LIBRARY
Online access to 400+ lectures and clinical videos and more.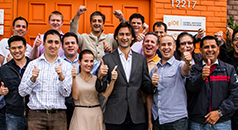 GIDE FACEBOOK ACADEMY
Exclusive group where students & faculty stay connected, share cases and network.
YOUR CASES
Presented to peers and faculty for discussion + review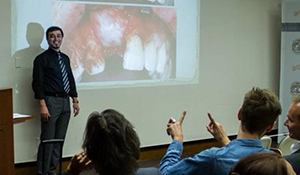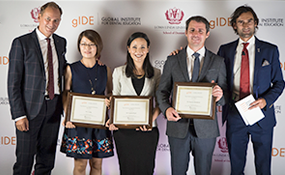 CERTIFICATES
Program Certificate from gIDE and one day certificate from Loma Linda University awarded upon completion.
ONLINE LECTURES
Provided as part of your mandatory self-study.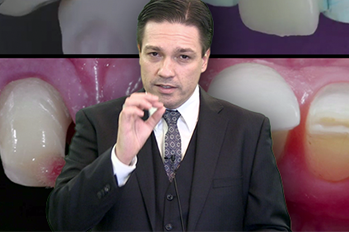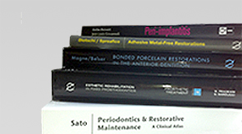 LITERATURE REVIEW
Extensive research compiled in digital format by program faculty.
Online education library
Online access to 400+ lectures and clinical videos and more.
17.400 EUR
*price may vary based on currency exchange at time of transaction
Customer Travel Costs
gIDE is not responsible for reimbursing prepaid (including non-refundable) customer travel costs. It is recommended that customers who elect to incur travel costs for a training course, schedule and purchase airfare and hotel accommodations with this in mind.
Program Policy
Dates and Location are subject to change without prior notice.
Learn From the Best in Dentistry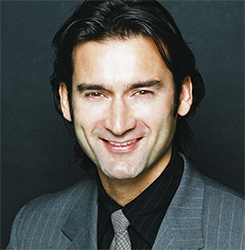 Dr. Sascha A. Jovanovic
Dr. Sascha A. Jovanovic was trained in periodontics at UCLA School of Dentistry, in Implant Dentistry at Loma Linda University and in Prosthodontics at University of Aachen, Germany. He lectures extensively worldwide and has published over 60 articles and book chapters. Dr. Jovanovic practices dental implant therapy and bone & soft tissue reconstruction in Los Angeles. He is Founder and Academic Chairman of gIDE Institute.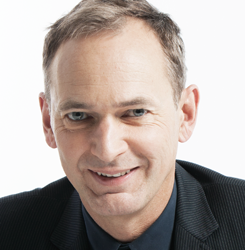 Dr. Egon Euwe
Dr. Egon Euwe obtained his degree at the University of Utrecht (Holland). He studied under Dr. Sascha Jovanovic at UCLA from 1992 to 1996 and conducted clinical research on resorption of newly formed bone at the University of Milan. Dr. Euwe maintains a private practice focusing on periodontics and oral implantology. He lectures extensively in Italy and abroad on advanced implantology.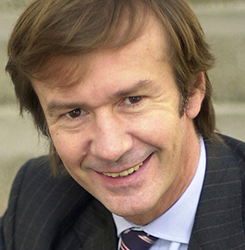 Prof. Massimo Simion
Prof. Massimo Simion is an oral surgeon, earning his degree in Medicine and Surgery at the university of Milan in 1979. He is a consultant professor at the University of Parma and Founder of the Italian Society of Osseointegration as well as a Member of the Board and Past President of the European Association for Osseointegration (EAO). He divides his work between his private practice limited to periodontics and implant surgery and his role as professor at the University of Milan Dept. of Periodontology and Implant Therapy.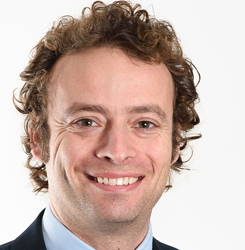 Dr. Giacomo Fabbri
Dr. Giacomo Fabbri graduated with honours in dentistry and dental prosthodontics at the University of Pavia. He is an Active Member of the Italian Academy of Prosthetic Dentistry (A.I.O.P), a prestigious scientific Academy. He has published several international articles in peer-reviewed journals and lectured in Italy and abroad. He works in Ban Mancini Fabbri Specialist Dental Practice in Cattolica, Italy in the field of esthetics and prosthetic rehabilitation on natural teeth and implants.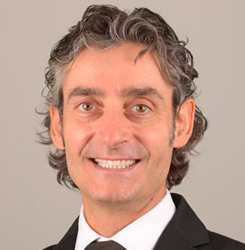 Francesco Mintrone
Dr. Francesco Mintrone graduated in Dentistry and Dental Prosthesis from the University of Modena and Reggio Emilia in 2000. He regularly lectures at national and international courses on whole-porcelain and non-invasive dental preparation techniques. His articles on pre-visualisation have been published internationally in specialist magazines. He currently works out of a private practice specialising in cosmetic dentistry.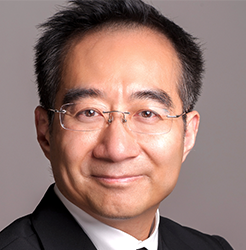 Dr. Joseph Kan
Dr. Joseph Kan completed his specialty training in Prosthodontics as well as the Master degree from the Implant Surgery from Loma Linda University School of Dentistry (LLUSD) in 1997. He is currently a Professor in the Department of Restorative Dentistry and the research coordinator for the Implant Dentistry Program in LLUSD. He also maintains a private practice limited to Prosthodontics and Implant Surgery.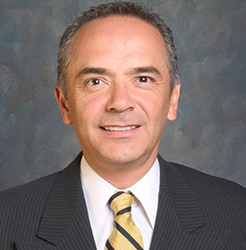 Dr. Jaime Lozada
Dr. Jaime Lozada is professor and director of the Advanced Education Program in Implant Dentistry at Loma Linda University, School of Dentistry where he also received his Certificate in Implant Dentistry (87) and Prosthodontics (95). He is a Diplomate of the American Board of Implant Dentistry, past president of the American Academy of Implant Dentistry and a member of the Editorial Board of the Journal of Oral Implantology.
Session I
Meeting Location
Grand Hotel Baglioni
Piazza Unità Italiana 6, Firenze Italia
Firenze, Italia
Tel: +39.055.23580 Fax: +39.055.23588895
http://www.hotelbaglioni.it
Session II
Meeting Location
Star Hotel E.C.H.O.
Viale Andrea Doria 4
20124 Milano
Tel: +39 02 66713369
Session III
Meeting Location
Valamar Dubrovnik President Hotel
Ul. Iva Dulčića 142, 20000
Dubrovnik, Croatia
Tel: +385 52 465 000
Sessions IV
Venue & Hotel Recommendation
Loews Santa Monica Beach Hotel
1700 Ocean Ave
Santa Monica, CA 90401
Reserve Hotel