View All Sponsors
DOWELL
Pioneers of advanced products and supporters of methodical and proven techniques.
Our company has grown to be a trusted innovator and provider of effective and efficient PiezoArt electric units, surgical instruments, regenerative solutions and more. We are committed to assisting practitioners succeed and lead the future of dentistry for patients worldwide.
Selected and Trusted
Specialty kits designed by distinguished practitioners
Creators of innovative instruments such as flexible periotomes
Leaders of dependable PiezoArt electrical units
Invested supporters of continued education programs
Passionate for theory, technique and evolution
DoWell Dental Products, Inc. is an American company based in Rancho Cucamonga, CA. The location holds an advantage as it allows the DoWell team to have interaction with distinguished universities and practitioners, in effort to perfect it's products and develop new instruments. Having hundred's of items at great prices; DoWell Dental Products, Inc. earns the loyalty of general dentists and specialists alike. DoWell Dental Products offers customers a peace of mind with fast delivery, cutting-edge logistics, stellar customer service and online information on techniques and more. DoWell is passionate for the development and evolvement of dental practices around the world.
Within DoWell Dental Products vision, we sponsor universities and distinguished educators in efforts to contribute to the evolvement of medicine and practice. We want practitioners around the world to take advantage of our relationships and attend Continued Education courses through our carefully crafted network.
Practitioners can find a list of universities such as USC and Loma Linda University that provide continued education, as well as institutes that host courses with brilliant educators such as Dr. Ziv Simon. The educators that we sponsor possess a distinguished history of skill and success. In addition, DoWell also hosts education courses for doctors who purchase PiezoART units. This ensures that our users receive the necessary support and knowledge to achieve their potential.
For more information on events and news please visit our website by clicking here: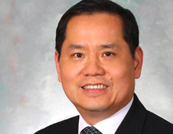 Dr. Hom Lay Wang
Innovative Quality
"Always innovative with high quality. DoWell produces instruments that can be used in everyday dentistry, especially, in the field of implantology and periodontology" - August 13th, 2014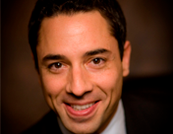 Dr. Ziv Simon
Excellent Company
"Thank you very much for the kind support this previous weekend. The course went great and I know participants were happy. I hope the course was worth your while and that you were able to generate sales and goodwill. DoWell is an excellent company and I'm never shy to express this. The only problem is that your instrument doesn't BREAK and therefore no need to buy too many kits… I am looking forward to our future collaboration." - August 12th, 2014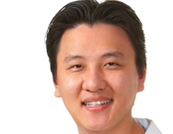 Dr. Samuel Lee - Massachusetts
DoWell Dental carries innovative dental instruments!
"DoWell Dental Products carries innovative dental instruments that reduces treatment and morbidity to our patients. I am extremely satisfied with DoWell's quality, and for their friendly service. Thank you DoWell for being there for us!" - August 29th, 2012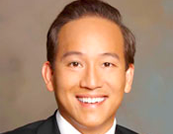 Dr. Bach Le - California
I love all of my products from DoWell!!
"I love all of my products from DoWell Dental Products. Their quality and customer service always goes beyond my expectations." - August 29th, 2012
Innovative instruments and technology that are receiving attention and recommendations from brilliant practitioners.