View All Sponsors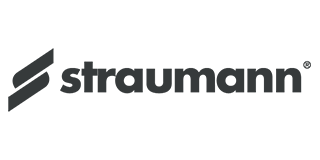 Straumann® BLT&nbsp - The Straumann® Bone Level Tapered (BLT) Implant offers all the clinically proven features of the Straumann® Bone Level Implant line plus the advantages of a tapered implant body. Straumann® BLT USA&nbsp and Straumann® BLT Canada.
Straumann® BLX&nbsp - Straumann® BLX Implant System give you an end-to-end solution that allows you to reduce chair time, increase efficiency and deliver immediate placement, all while growing your practice.&nbspStraumann® BLX USA and Straumann® BLX Canada.
Straumann® TLX&nbsp - Iconic Tissue Level meets Immediacy. The design of the Straumann® TLX Implant takes into account key biological principles of hard and soft tissue healing. Straumann® TLX USA&nbsp and Straumann® TLX Canada.
Straumann® Emdogain is a mix of enamel matrix proteins that, when applied to a clean tooth root surface, form an extracellular matrix that stimulates cells and processes that are fundamental for periodontal regeneration*. *1 Bosshardt DD. Biological mediators and periodontal regeneration: a review of enamel matrix proteins at the cellular and molecular levels. J Clin Periodontol. 2008 Sep;35(8 Suppl):87-105. Straumann® Emdogain USA&nbsp and Straumann® Emdogain Canada.
Straumann Group Digital Solutions&nbspWhether you are a dental professional who is just starting your digital journey or looking for a solution to enhance existing workflows, Straumann Group Digital Solutions provides access to a total ecosystem of trusted, validated plug-and-play solutions.